Canadian Permanent Residence streams
A foreign national who comes to Canada to live here permanently is a permanent resident. A person with permanent resident status enjoys most of the same rights that Canadian citizens are guaranteed under the Canadian Charter of Rights and Freedoms , such as the right to live, work, and study in Canada, and must fulfill the corresponding obligations to pay taxes and respect Canadian laws. There are three main streams to obtain Canadian permanent residence: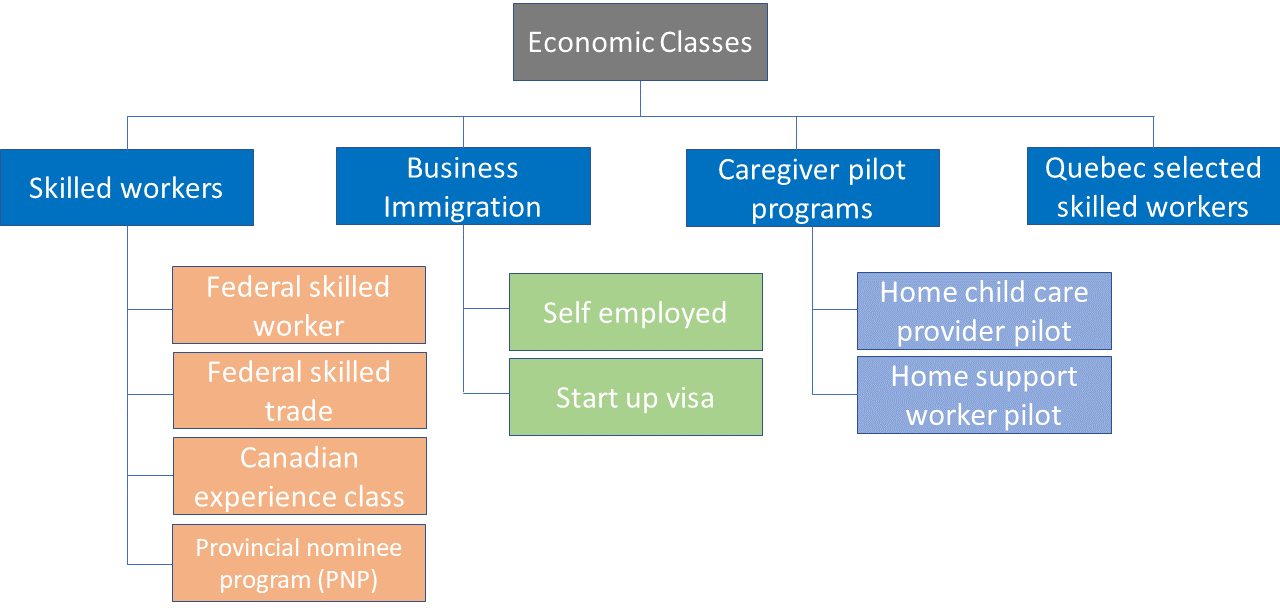 Economic Classes
The chart below shows the different classes of permanent immigration created under the economic umbrella. Each class has distinct eligibility requirements and application processing procedures. Economic immigration can be divided into following streams:
Family Class
The goal of family class immigration is "to see that families are reunited in Canada". Under family class immigration, the selection of permanent resident applicants is based on the relationship of applicants to their sponsors, who are either Canadian citizens or Canadian permanent residents.